Odysseus, Homer's wandering hero, spent 20 years fighting the Trojan War and trying to get back home. James Diggle, a classics professor at Cambridge, has spent three years longer on his own epic quest and he did not have Odysseus's excuse of being seduced by a sea nymph for a third of it.

After 23 years of reviewing the whole of ancient Greek literature, Diggle and his team have produced a Greek dictionary, the first to take a fresh look at the language in 170 years. In doing so, he promised to "spare no blushes" in unveiling the true meanings of crude ancient words that were denied to English scholars by Victorian prudes.

The 1,500-page Cambridge Greek Lexicon is intended to replace the standard reference that is HG Liddell and Robert Scott's Intermediate Greek-English Lexicon, a slimmer version of the authors' 116,000-word dictionary of 1843, known as "Great Scott"...

For instance the verb chezo, translated by Liddell and Scott as "to ease oneself, do one's need", is defined in the new dictionary as "to defecate"; bineo is no longer rendered in Latin and English as "inire, coire, of illicit intercourse", but more straightforwardly as "fuck"; laikazo, which the Victorians translated as "to wench", is now "perform fellatio" and, if that were not clear enough, spelt out as "to suck cocks".

The classical scholar John Chadwick came up with the idea for the project in 1997, shortly before he died. It was hoped it might be completed in five years. Diggle said that it quickly became clear that it was not possible merely to revise Liddell and Scott. "It was better to start afresh by compiling a new lexicon," he said. "If we were going to do it we must do it thoroughly. For the last 15 years or more I did little else."

The dictionary, which is 600 pages longer than the intermediate Liddell and Scott, includes 37,000 words and cites 90 authors stretching from the first texts of Homer's epic poems in the 6th century BC to the biographer Plutarch in the 2nd century AD.

While Liddell and Scott arranged entries chronologically, the Cambridge book organises words according to the development of their meaning, beginning with the root and then tracing the application of that word in the different contexts in which it appears.

Заметка в "The Times" о новом словаре древнегреческого языка.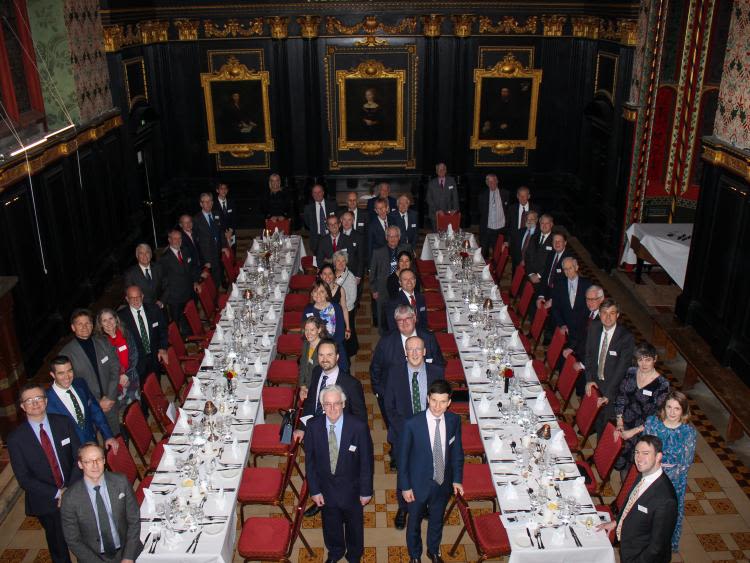 James Diggle Fund in Classics Celebratory Dinner January 2020.

In recent times generous donors to The James Diggle Fund in Classics raised more than £100,000 to endow the Fund and support Classics at Queens' in perpetuity. Courtesy of the The James Diggle Fund in Classics, all of the Queens' Classics students will receive a copy of The Cambridge Greek Lexicon.