Город-государство Лондонский сити приветствует своего 689-го мэра.
Dr Andrew Parmley, who was elected Lord Mayor on 29 September 2016. He is the first Glass Seller in our 352 year history to be elected to serve as Lord Mayor.
Dr Andrew Parmley первый, за всю 352-ю историю Цеха "Торговцев стеклом", Лорд-мэр Лондонского сити от этого Цеха.

А это мастер церемонии - an architect and solider Dominic Reid (Pageantmaster)
в двух видах: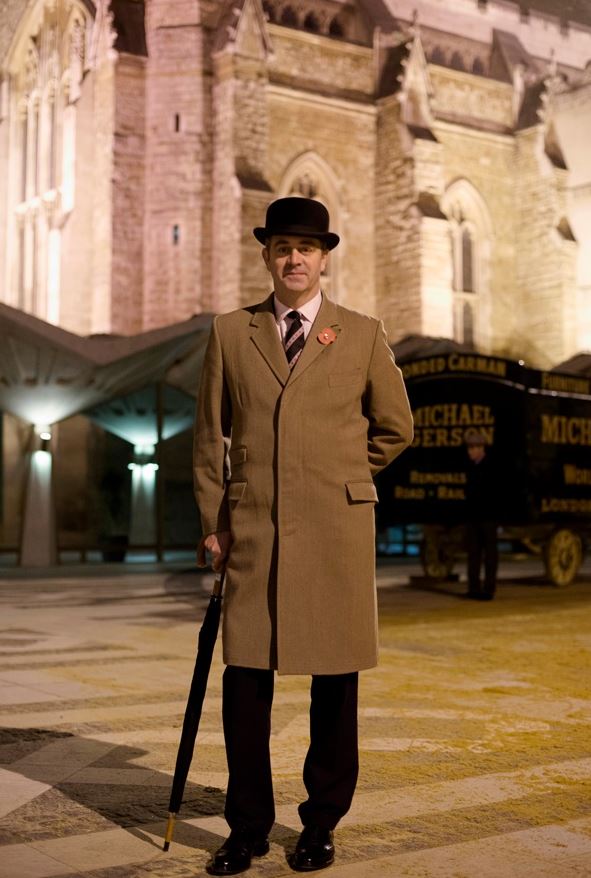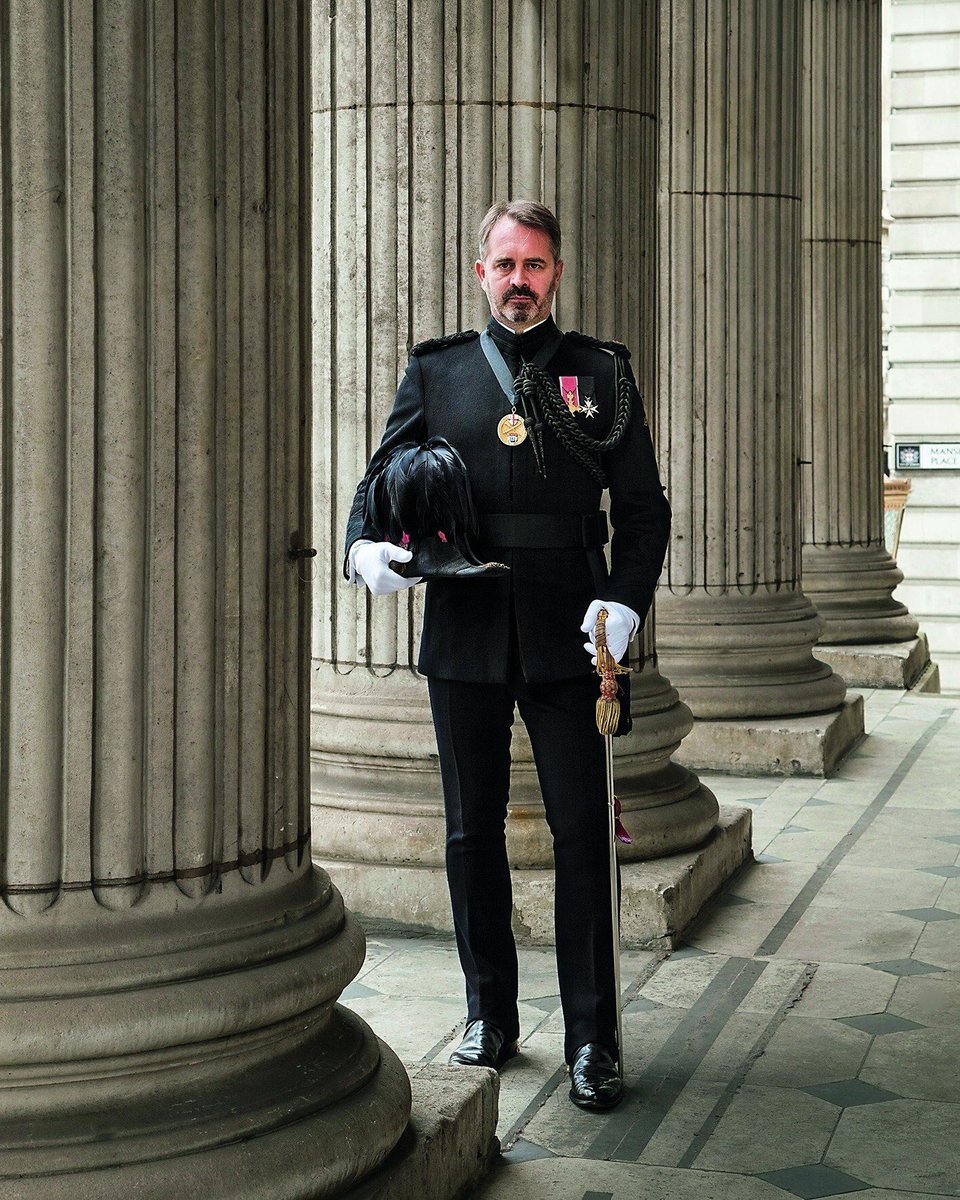 Какой из видов Доминика, архитектора и солдата, из "настоящей реальности" - решайте сами.
Процесс подготовки парада занимает 15 месяцев. Три дня уходит только на порядок следования делегаций.
"I have a very complex spreadsheet with an algorithm built into it that helps me calculate timing and gaps and stuff, but the actual putting into order we do with cards and slots on a board," he said.
"You are dealing with lots of complex relationships, people who want to be in a certain place, for example Hong Kong has a particular number they like because it is luckier than any other number so we try and build that into [the procession]."

К примеру, Гонконг желает идти под определенным числом, которое более счасливое по их представлению.
Посмотрите короткий клип праздника. Обратите внимание на войсковые подразделения в колоннах демонстрантов.
Всё это называется присягание мэра города-государства на верность британскому монарху.