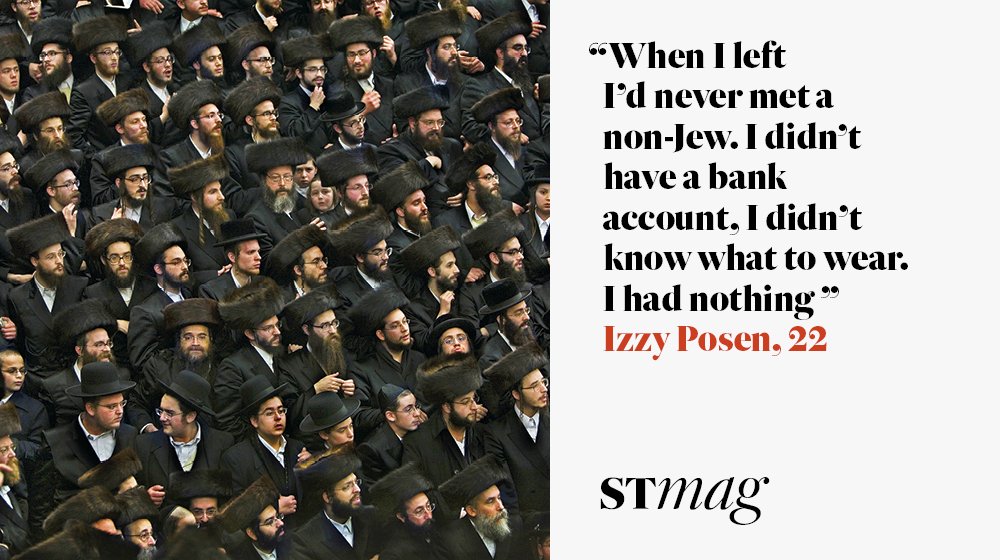 История Изи Посена и его побег из лондонской общины харедим.

Всё пошло как по-писанному. И неудивительно. Потому как написано было Фёдором Михайловичем Достоевским.

"Он против Бога своего взбунтовался, колбасу собирался жрать..."

Начало статьи:
For most it would be an utterly unremarkable deed. But for Izzy it was an act of rebellion that changed his life for ever. He walked into Tesco, bought a ham sandwich and smuggled it into the lavatory. Trembling with nervous excitement, he took off his velvet skullcap and sunk his teeth into the soft white bread.

"I didn't even like the taste, but it was such a special moment," says Izzy, 22, his face beaming with a mischievous smile, bright blue eyes twinkling. "I'd decided by this point I had to sin. I just had to. I was leaving my world and never coming back. It was so emotional."

.

..Но для Изи это был бунт который изменил его жизнь навсегда. Он вошёл в супермаркет "Теско", купил свиной сэндвич и съел его в туалете магазина, предварительно сняв ермолку. "Я решил что я должен согрешить. Я просто был обязан. Я покидал свой мир безвозвратно"...